Network Mapping
Lesson 3: Paving the way through network building
As the CEO of The STEAM Collaborative, Jasmine Sadler is helping to build a community network of STEAM professionals, educators, enthusiasts, and innovators. Grounded in exponentially increasing experiential equity in STEAM education, the network connects industry leaders, educators, students, and others.
Through mapping their own personal networks, students get a glimpse of the breadth of their own connections and begin to explore ways to grow their networks reaching beyond them into new communities. This series of lessons aims to support teachers in engaging all students in developing an understanding of who is in their network, how their network connections are linked, and how they can grow their networks to optimize the connections they have and explore new ones.
Connections to the Next Generation Science Standards (NGSS)
To learn more about Crosscutting concepts click here

To learn more about Science and Engineering Practices click here

Aligning with 3-dimensional teaching and learning
Science and Engineering practices: Asking questions, Obtaining, evaluating and communicating information
Crosscutting concepts: Cause and effect
Activity 1: Visualizing your personal network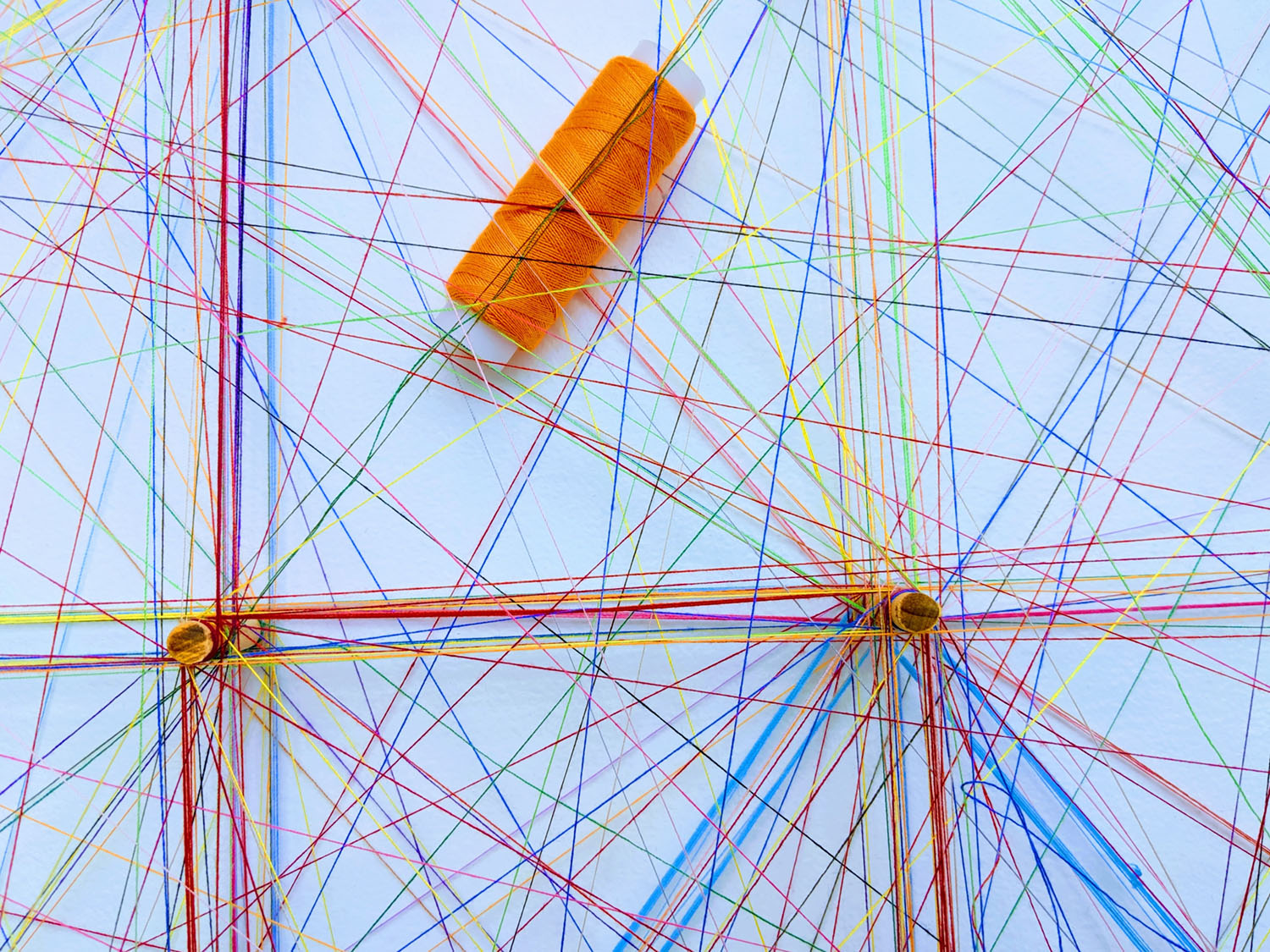 To access the Teach Engineering network activity click here.
To access the second network mapping activity click here.
To access the third network mapping activity click here.
When you consider your network do you think about all of the opportunities the various nodes and connections present? If you could compare your network today with last year or a few years ago, how would it be different? And, how do you assess the importance of your network to your life?
Our students have probably never considered their family, friends, classmates, teachers, school staff, and others they interact with on a regular basis as their "personal network." But, it is! In this activity students will draw out their personal network so that they can better visualize the nodes and connections, and begin to see the power in the network they have around them. Recognizing that this may be a challenge for some students who see themselves as disconnected and different from their peers presents educators with a wonderful opportunity to support the student in recognizing the power of their network, no matter how extensive. Please be prepared to offer suggestions and support to students who need it as they draw their own personal network.
With this activity we provide links to three different personal network lesson plans.
The first: from Teach Engineering, encourages students to draft their network beginning with connections within their own classroom. It also makes use of collecting data that leads to identifying nodes within a network and degrees of distribution.
While this second network mapping activity was originally written for older students, the prompts and design make it easy to implement in a middle school classroom. One Powerful set of prompts includes questions designed to encourage students to think about who they would like to add to their network, and how they might make some of those connections.
The focus of the third network mapping tool is to help the student understand who is in their network, how the connections are linked, and what they might do next to build their network further. This network mapping activity contains a link to the socilab.com tool where students can use code from GitHub to create a digital version of their network.
Activity 2: Wrapping-up Lesson 3
Now that students have created a visualization of their network, they are ready to revisit their personal timelines from Lesson 1. In this activity, students should consider how their new understanding of science and scientists has affected their thinking. How do they now think about the way their lives might be affected by science and other STEM fields? How might students affect science and other STEM fields? As scientists? As science literate citizens and members of other professions? The activities on this website are intended to promote the idea that all people are invited to join in creative endeavors of science. Individuals of all backgrounds, ages, and abilities can be encouraged to engage with the geosciences, whether as a geoscience professional, as a hobbyist, or through civic engagement. Because each person has a role to play in the areas that geoscientists study — including Earth's resources, natural hazards, and understanding the wonder of our environment — geoscience truly is for everyone.
For more information and resources related to the theme "Geoscience Is for Everyone" and geoscience education in general, visit the Earth Science Week website.